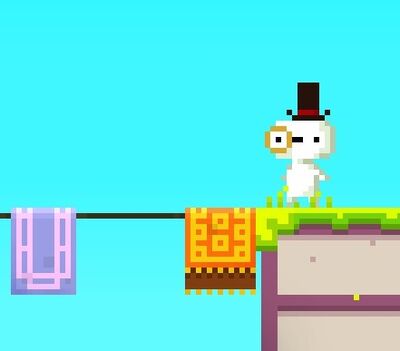 The Mayor is the snappy dressing Flat-head who resides over the Village. Although the political organization of this particular Flat-head colony remains a mystery, the portraits in his home and certain abandoned rooms about the Village seem to imply his awareness and appreciation for Owls, the Big-heads, and his own people.
YOU ARE LOOKING NICE AND FLAT TODAY.
IT WAS REALLY PRETTY!
BUT DON'T DO IT AGAIN!